COMUNICADOS
Statement on vice president Kamala Harris' visit to Guatemala and Mexico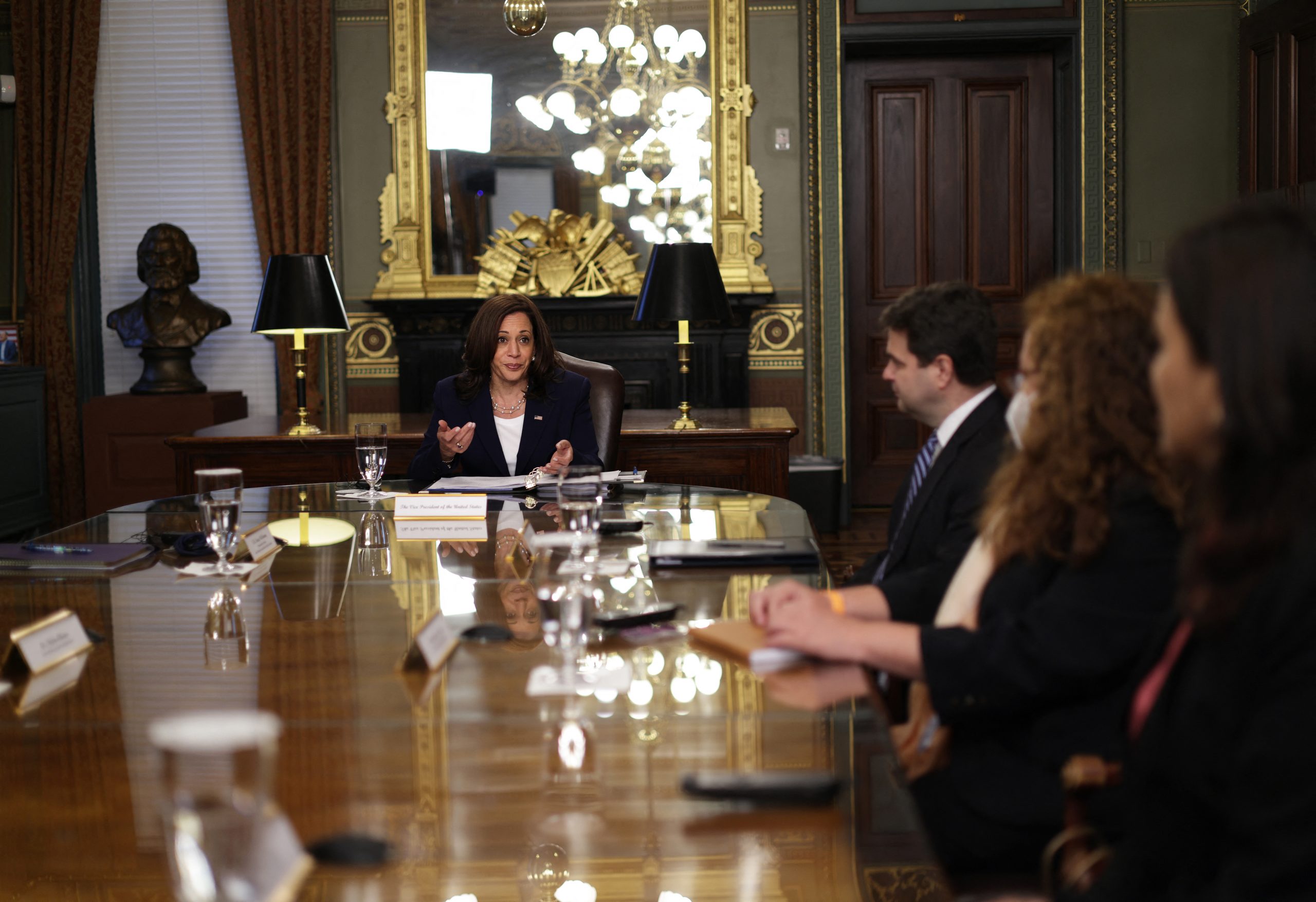 In her first trip abroad as vice president, Kamala Harris will be visiting Guatemala and Mexico on June 7 and 8. In March, Harris was tapped by President Biden to lead the administration's efforts to work in partnership with Mexico and Central America to address the root causes of migration, including poverty, insecurity, and corruption.
The administration's focus on the need to strengthen the rule of law and address economic insecurity and inequality in the region is a welcome shift from the disastrous policies of the Trump era. However, our organizations are concerned that in the name of reaching immigration enforcement agreements to limit the number of arrivals at the U.S.-Mexico border, the Biden administration will overlook pressing human rights, rule of law, and governance issues that should be addressed with the governments of Mexico and Guatemala.
While Mexico and Guatemala have embraced immigration enforcement, partly as a result of U.S. pressure, this neither represents an effective and holistic response to migration, nor should it be a pretext to avoid conversations about corruption, insecurity, judicial independence, and attacks against civil society organizations, journalists and justice officials.
In Guatemala, the rule of law has continued to deteriorate rapidly since the United Nations-backed International Commission against Impunity in Guatemala was shut down in 2019. In recent months, there have been alarming assaults against judicial independence by corrupt elites and criminal networks, seeking to ensure impunity for their crimes and reverse the progress that had been made to strengthen the rule of law. Guatemala cannot tackle systemic corruption or enact essential structural reforms without ensuring an impartial and independent judiciary and an effective system of checks and balances.
In April, the Guatemalan Congress refused to allow an anti-corruption judge to take her seat on the Constitutional Court after she won re-election for another term, while swearing in magistrates accused of corruption and wrongdoing who have close ties to the government and military. These actions are of serious concern because in recent years, the Constitutional Court has played a pivotal role protecting the rule of law in the country. Moreover, for more than two years, the Guatemalan Congress has also refused to comply with a court ruling on the process of selecting and confirming magistrates to the Supreme Court and Courts of Appeals, in response to an investigation that uncovered how nominees, members of Congress, and outside brokers were trying to influence the makeup of the court.
The assaults on the rule of law have also included a systematic campaign to silence those who have been at the forefront of the fight against corruption in Guatemala. Prosecutors, judges and Constitutional Court magistrates have been the target of legal actions and malicious lawsuits. Independent journalists and civil society actors pressing for greater accountability have also been the target of smear campaigns and harassment. Worryingly, in recent weeks, the new Constitutional Court overturned an earlier ruling that provisionally stopped a controversial law targeting NGOs from becoming law. The law gives the government the ability to dissolve an NGO without having to go through a legal procedure or provide judicial review, including a mechanism for appeal, and allows for more control over internationally provided funds.
In Mexico, there are serious concerns about security, the rule of law, judicial independence, human rights violations, and the role of the military. The Mexican government has failed to advance meaningfully on longstanding challenges such as demilitarizing its public security model and significantly improving the investigation and punishment of crimes. It has also steadily sought to weaken checks and balances on the executive branch, including through judicial and prosecutorial reforms that weaken the independence and accountability of these institutions.
The Mexican Congress recently approved legislative reforms that turn back the clock on several advances that had been made in the institutional design of the National Prosecutor's Office (FGR), charged with investigating federal crimes in Mexico, including organized crime. The reforms reduce guarantees of accountability and political independence of the FGR at a time when this crucial institution has repeatedly acted in ways that call into question its autonomy from the president.
Simultaneously, President López Obrador has given the Mexican military an increasing role in civilian tasks both within and beyond the public security sector, despite the fact that military deployment in policing tasks over the last 15 years has exacerbated violence and led to serious human rights violations. Also of concern, Mexico's Congress, where the ruling party has a majority, passed an unconstitutional reform in April to extend the mandates of the Chief Justice of the Supreme Court and members of the Federal Judicial Council, in a move seen to prolong alignment between the president and the judicial branch. President López Obrador plans reforms to eliminate several autonomous government oversight bodies, including the body tasked with guaranteeing the public's access to information. He has also repeatedly sought to discredit civil society organizations and journalists that he perceives as criticial of his government, a troubling official narrative in a country where many human rights defenders and journalists face threats, attacks, and murder.
In the midst of these concerning human rights trends, Biden administration officials have praised the Mexican and Guatemalan governments for militarized crackdowns on migrants—actions that provoke further human rights violations. In the April meeting between Guatemalan President Giammattei and Vice President Harris, the governments announced an agreement for the United States to train members of a Guatemalan task force charged with border security and immigration enforcement. Media reports leading up to Harris's May meeting with López Obrador revealed that U.S. officials are discussing proposals for additional enforcement actions, including asking Mexico to increase detentions and deportations of migrants. Statements following these meetings made no mention of expanding access to asylum or other forms of protection, such as strengthening Mexico's asylum agency, COMAR. Neither is there a clear indication of when U.S. border policies will come into alignment with legal and international obligations to allow access to the U.S. asylum system, including by ending Title 42 expulsions.
Prioritizing harsh immigration enforcement and deterrence over the ability to access protection jeopardizes the security of thousands of families and individuals fleeing for their lives. Expanding cooperation with Mexico, Guatemala, and other countries in the region to address the root causes of migration will not be effective unless it puts at the center support for democracy and the rule of law, including for civil society organizations, journalists, and courageous judges and prosecutors speaking out against corruption and human rights violations.
In a key meeting with four women who have been leaders in Guatemala's justice system and are now under threat for their work, Vice President Harris expressed the importance of upholding the rule of law and combating corruption in the country. Addressing these structural issues of good governance and judicial independence, and supporting the essential role played by civil society organizations, journalists and anti-corruption champions, should continue to be the priority for the Biden administration in its relations with Central American countries and Mexico. We hope Vice President Harris and State Department officials continue to show their support for civil society leaders, honest judges and prosecutors, and others in Guatemala and other countries in the region who are defending human rights and the rule of law.